The Sinister
Review Date: 22 August 2014

Reviewed by:
Roto Grip staffer John Brockland
Style: Stroker Rev Rate: 280-310
PAP: 5.25" over and 1" up
Fortunately I don't bet much or I would have lost the bank because my predictions were dead wrong! When anticipating what Roto Grip was going to release this August in its HP4 line, I was ready to bet the bank that the man at the helm - Chris Schlemer - and Roto Grip R&D gurus would be releasing a second coverstock for the Nucleus™ core of the enormously popular and successful HYPER CELL. I was sure we were either going to see a Hyper Cell Pearl or a Hyper Cell Hybrid.
Instead, what we have is a brand new core - the Cage™ core! It's an asymmetrical core with similar RG (2.52) and similar Differential (.054) to the HYPER CELL. But this ball is not at all a HYPER CELL clone! It's uniquely different, which makes it uniquely good.
As an HP4 series ball, the SINISTER is strong and can handle heavy volume with no problem. In fact, heavy volume is the SINISTER's best environment. For comparison's sake to its relatives in the HP4 line, Roto Grip gives it a guts rating 2 points stronger than the HYPER CELL and 1 point weaker than the DEFIANT SOUL. It also gives the SINISTER a grime rating 4 points weaker than the HYPER CELL and 1 point weaker than the DEFIANT SOUL. Personally, based on what I've seen so far, I am inclined to agree that the SINISTER has a more dynamic core than the HYPER CELL and pretty much an equivalently dynamic core to the DEFIANT SOUL. But I'm not sure I completely agree with the grime ratings. It doesn't seem as much weaker than the HYPER CELL as they suggest and, to me, it seems more than a mere point stronger than the DEFIANT SOUL.
Performance wise, in my opinion the significant uniqueness of the SINISTER is the shot shape it produces. This makes it a perfect compliment to its predecessors in the HP4 line because it provides a little extra length and a little extra angularity than the smooth and strong rolling HYPER CELL. Contrary to its weaker grime ratings I find the 76HTM Hybrid cover stock trudges through heavy volume and handles hard lane surfaces just fine. By comparison to the DEFIANT SOUL, I find it to read the lane a few feet sooner and to be markedly more angular off the break point.
All of that combines to make the SINISTER a ball I'm glad to have in my bag these days. When deciding on a layout, I was influenced by Stu Williams' initial comments about the SINISTER which aired on live stream from Bowl Expo. He talked about how well it complimented the DEFIANT SOUL - which has been one of his standout favorites - and so I went with something similar to my DEFIANT SOUL for a layout on my SINISTER. It appears almost stacked to the right and just above the level of my ring finger. The numbers are 50 x 4 x 43. I put a 1" weight hole at P3 to try to accentuate that little bit earlier read that the SINISTER was predicted to have.
The first outing with the SINISTER was practice on a fresh pair of original pro-anvilane on the Viper pattern. At first the high RG of the SINISTER core seemed to lope a little too much to be useful to my stroker game. High RG asymmetrical balls are not always good for me for that reason. But a little more practice made it clear that the major problem was a lazy release on my part and not the ball. Delivered well the SINISTER read the pattern well and created some forgiveness down lane that some of my other stronger equipment didn't.
I recently found the SINISTER useful for a portion of Jeff Richgel's 11thframe.com Tournament this month in Dubuque, IA. The pattern there was one that started out with pretty crisp back ends and minimal mistake room to the left. On the fresh, the shot shape and dynamics of the SINISTER were too severe. After the young guns started going sideways through the pattern for a few games and it became impossible to take a closed angle approach through the pattern with something clean and smooth rolling, the SINISTER was a great go-to. A big move deeper to about 20-board with softer speed and it read the lane well, provided sufficient length, and got into a tumbling end over end roll off the break point that carried well enough for me to finish my block with a 210 that could have easily been 250 and a 237 to make the cut on the number.
In summary, the SINISTER is built for high volume circumstances - that's it's primary home. If you have a DEFIANT SOUL in your bag and/or you have a HYPER CELL in your bag and you want something that will give you a second and varied look on tight playing patterns, the SINISTER will provide you the complement you're looking for.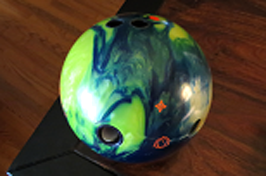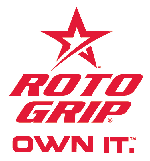 | Lbs. | RG | Diff. | PSA |
| --- | --- | --- | --- |
| 16 | 2.52 | 0.053 | 0.016 |
| 15 | 2.52 | 0.054 | 0.015 |
| 14 | 2.53 | 0.054 | 0.010 |
| 13 | 2.57 | 0.032 | 0.008 |
| 12 | 2.59 | 0.029 | n/a |
---
---